Revenue Manager
Job Description
Phoenix, Arizona - Full Time
Join Best Western Hotels & Resorts for an exciting opportunity to leverage your expertise in revenue management while utilizing your solid interpersonal skills to drive not only the numbers side of our business but also the people side. You will be a trusted advisor to the hotels that fall within your portfolio - a trust that will be built upon your expertise, focus on client service and a strong ability to partner with your hotels for optimum success. You will build your credibility as a subject matter expert and display your professionalism and adaptability as you explain critical information to property management through concise verbal and written skills. Many roles can claim an appreciative effect on the bottom line of an organization, but in this position, the numbers speak for themselves.
Working in our office located in Phoenix, AZ, your main mission will be to enhance member value by providing pricing, training and consulting support to increase member revenue. In this highly interactional role, you will be the primary consultant to whom your hotel properties turn for advice on such matters as pricing strategy, yield management, third-party websites, online presence and consumer review sites. Successful applicants for the role will have the following experience and skills to bring to the role:
A minimum of two plus years of hotel experience, preferably in a department management role and one year of revenue management experience is required
Highly tuned interpersonal and communication skills are expected
Ability to facilitate online meetings with the hotels in your region to discuss revenue management strategies and make recommendations to help them drive better RevPAR performance
Excellent attention to detail is required
Strong persuasive communication skills will be critical in this role
Superior data analysis skills are essential to this position
Strong persuasion and relationship building skills are required to help member hotels increase RevPAR through better pricing decisions based on solid demand forecasting processes
CRME (Certified Revenue Management Executive) certification, or the ability to acquire one within two years of hire, is required.
Strong communication and technical skills with Microsoft Office products are expected
Join us today to take your career to the next level with an industry leader in a position that requires a balance between solid analytical skills and the professional finesse to communicate and interact with key decision makers in this time-sensitive position!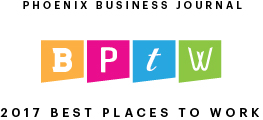 Best Western Hotels and Resorts headquartered in Phoenix, Arizona, is a privately held hotel brand with a global network of 4,100† hotels in more than 100† countries and territories worldwide. Best Western offers 10 hotel brands to suit the needs of developers and guests in every market: Best Western®, Best Western Plus®, Best Western Premier®, Vib®, GLo®, Executive Residency by Best Western®, and BW Premier Collection®; as well as its recently launched franchise offerings: SureStay®, SureStay Plus® and SureStay Collection®. Now celebrating more than 70 years of hospitality, Best Western provides its hoteliers with global operational, sales and marketing support, and award-winning online and mobile booking capabilities. Best Western continues to set industry records regarding awards and accolades, including 64 percent of the brand's North American hotels earning a TripAdvisor® Certificate of Excellence award in 2017, Business Travel News® ranking Best Western Plus and Best Western in the top three upper-mid-price and mid-priced hotel brands for three years in a row, and Best Western receiving seven consecutive Dynatrace® Best of the Web awards for its leading hotel website. Best Western has also won eight consecutive AAA®/CAA® Lodging Partner of the Year awards, recognizing the brand's commitment to providing exceptional service and great value to AAA's 56 million members in the U.S. and Canada. Over 30 million travelers are members of the brand's award-winning loyalty program Best Western Rewards®, one of the few programs in which members earn points that never expire and can be redeemed at any Best Western hotel worldwide. Best Western's partnerships with AAA/CAA and Harley-Davidson® provide travelers with exciting ways to interact with the brand. Through its partnership with Google® Street View, Best Western is the first major company of its size and scale to launch a virtual reality experience for customers, setting a new industry standard and reinventing how guests view hotels.
Application Instructions
To apply for this position, please click on the link below to be directed to our online application...
Apply Online
Posted: 8/22/2018
Job Status: Full Time